We live in a fallen world, don't we?
The current world we live in is filled with sorrow and pain. News of children getting shot in = the schools, gunman kills 26 in an attack on a rural church in TX. We have anxiety, worry generated circumstance around us.
It seems September 11th, we have been living on the edge of worry and anxiety. With moment notice, we can get a message from the state alert, "terrorist attack" Imminent alert, everyone is worried.
Life is filled with questions. They come in all shapes and sizes, covering a multitude of topics. But they are all very real, and the answers don't always come in nice, neat packages.
How can people do things like this?

What's wrong with the world today?

Where is God in the midst of pain?

Could we justify God in the midst of evil?
Here are five reasons to consider as we ponder this question.
1. Awaken the Deaf World
C. S. Lewis a British novelist, an academic lecturer at Oxford, lay theologian, and Christian apologist in the early 19th century the author of Narnia said this well. The man is known as, "the greatest Christian apologist of the twenty centuries." Penned these very words.
"God whispers to us in our pleasures, speaks in our conscience, but shouts in our pains: it is his megaphone to rouse a deaf world." ― C.S. Lewis, The Problem of Pain
He mentions his wife as, "H" throughout the book and wife died after 3 years of marriage with cancer. The wrote these words 20 years after he wrote the other book Grief Observed after he penned those words.
2. Christ as the Sufficient Answer
God does what's necessary to make His children understand that He is the ultimate desire of their souls, even in the midst of suffering.
"I know now, Lord, why you utter no answer. You are yourself the answer. Before your face questions die away. What other answers would suffice?"
God meets people in their current situation and helps them by His presence. God ministers to His people where they are.
Christ himself is our answer. All things dissolve in the midst of who He is.
3. Suffering produces Character then Hope
"Consider it pure joy, my brothers, and sisters, whenever you face trials of many kinds because you know that the testing of your faith produces perseverance. Let perseverance finish its work so that you may be mature and complete, not lacking anything." (James 1:2-4).
He is a covenant-keeping God, Yahweh is His Name. The name Yahweh reminds us of His faithfulness and ability to consistently carry those covenant promises to fruition. His name reminds us of His intentional commitment to be with His people.
The Lord our banner, mighty in battle. He will never leave you nor forsake you (Heb. 13:5). You can trust in such a God like him (Prov. 3:5-6).
4. I Myself am the Issue
G.K. Chesterton answers the question.
The London Times once invited correspondence from readers in answers to that same question, "What's wrong with the world today?"
Chesterton wrote a letter in reply that read, "Dear Sirs: I am. Yours respectfully, G.K. Chesterton"
The source of all the world's problems was just as much in him, and it is just as much in me, as it was in that teenager who killed all those people in the schools.
5. Recognize the Need for a Savior
We more easily understand narratives where He rescues His children from bad situations and "saves them from their distress." But sometimes the Lord does not deliver from distress. Sometimes God allows or even sends distress to develop those He loves.
Life is but a withering grass that fadeth away, like a vapor in the wind that vanishes away. Circumstances are passing, and ultimately Christ is needed for all.
As Augustine himself struggled with this taunting question. He then came to the reality of the presents within his heart, "Thou hast made us for thyself, O Lord, and our heart is restless until it finds its rest in thee."
When you look backward, you will be destroyed.
You look forward, you will be distressed.
You will around, and you will be discouraged.
But if you look upward, you will be determined.
Don't make prayer your last chance but your first choice.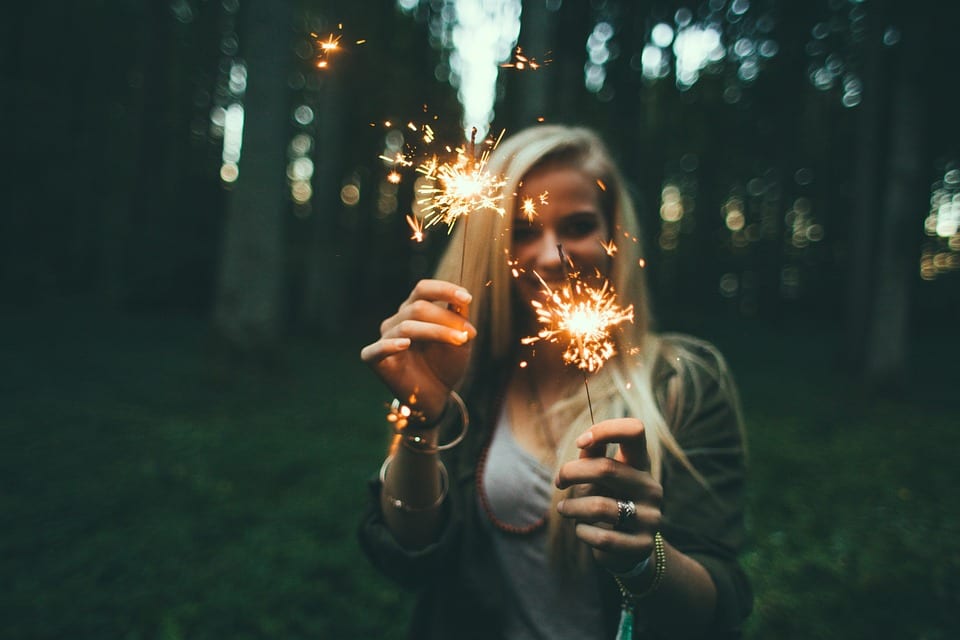 God Uses Suffering for His own Glory
Suffering in the midst of the interactions between God and His people seem illogical.
Evil is not a logical puzzle: This is his own justification for himself. God raised his son himself for our justification. We have to stop there. God has declared himself there in the Bible.
Who shall separate us from the love of Christ? Shall tribulation, or distress, or persecution, or famine, or nakedness, or danger, or sword? As it is written.
"For your sake, we are being killed all day long;
we are regarded as sheep to be slaughtered."
No, in all these things we are more than conquerors through him who loved us. For I am sure that neither death nor life, nor angels nor rulers, nor things present nor things to come, nor powers, nor height nor depth, nor anything else in all creation, will be able to separate us from the love of God in Christ Jesus our Lord. (Rom. 8:35-39)
John Stott put it well as the following,
We should not ask, "What is wrong with the world?" for that diagnosis has already been given. Rather we should ask, "What has happened to salt and light?"